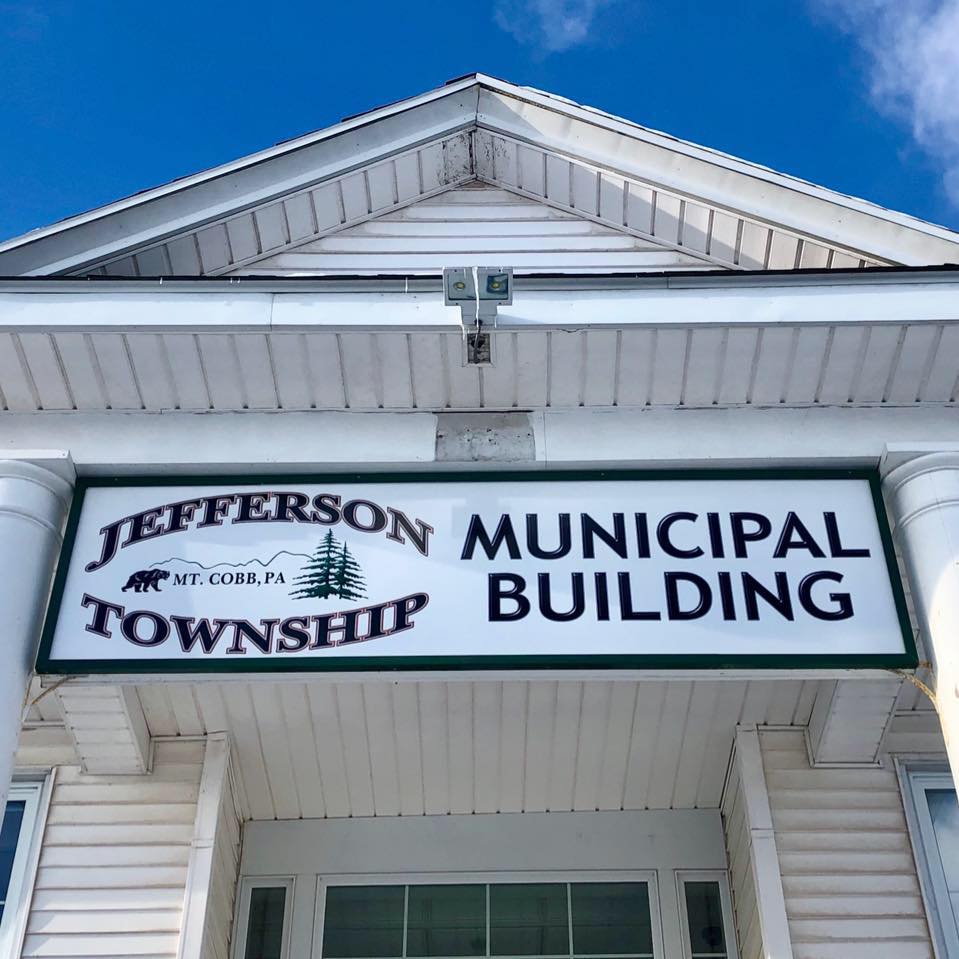 Welcome to Jefferson Township, PA
Jefferson Township is a Township of the Second Class, located in Lackawanna County, Pennsylvania. The Township is governed by the Board of Supervisors who each serve a 6-year term. Municipal offices are located at 487 Cortez Road, Jefferson Township PA 18436 and regular hours are Monday-Friday 8:00 a.m. - 4:00 p.m.
---
Supervisors:
Matthew D. Pendrak, Chairman
John L. Peters, Sr., Vice-Chairman
Jason B. Hollister, Supervisor
Secretary Treasurer:
Coleen Watt
info@jeffersontownshippa.com
Do you have questions, comments or concerns?