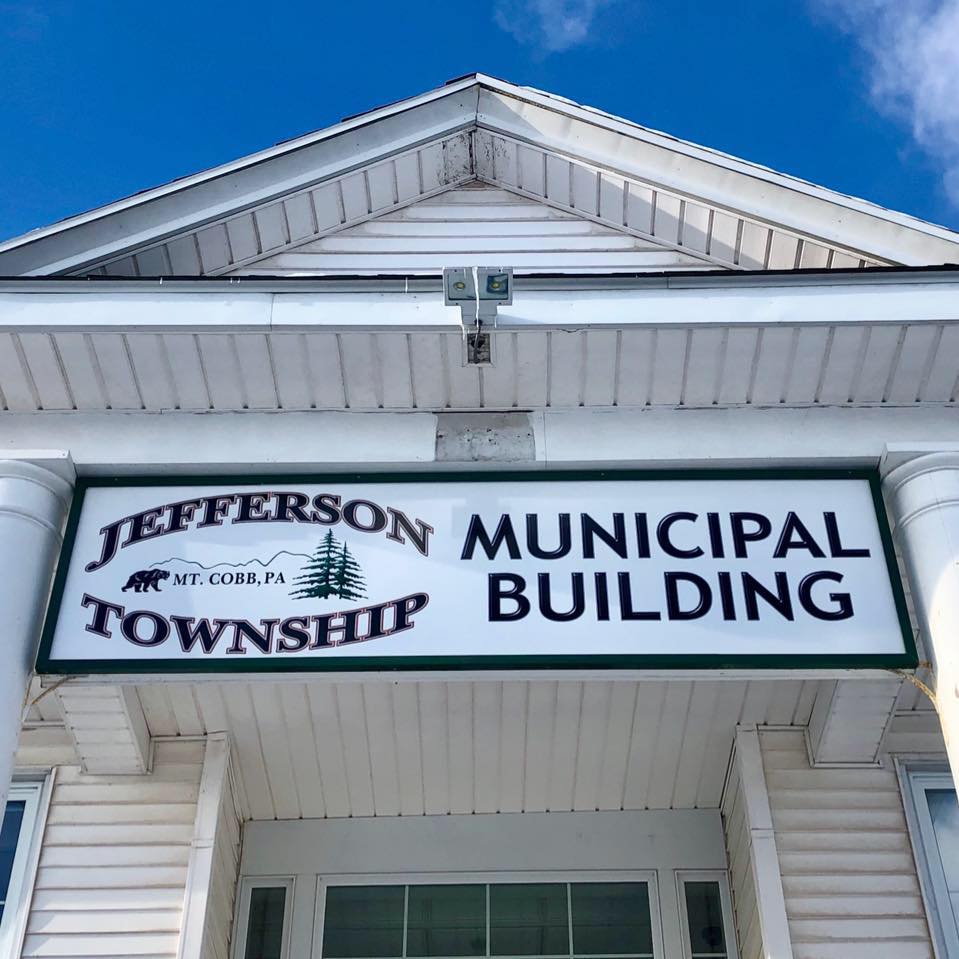 Welcome to Jefferson Township, PA
Jefferson Township is a Township of the Second Class, located in Lackawanna County, Pennsylvania. The Township is governed by the Board of Supervisors who each serve a 6-year term. Municipal offices are located at 487 Cortez Road, Jefferson Township PA 18436 and regular hours are Monday-Friday 8:00 a.m. - 4:00 p.m.
Mission Statement: Our mission is to promote the health, safety and well-being of the Jefferson Township community by providing residents, visitors and the business community with the highest quality of municipal leadership, service as well as strategic and effective planning in order to enhance the quality of life for all. Jefferson Township strives to provide a variety of services and programs to the community in an efficient, cost effective and cooperative manner.
---
Supervisors:
Jason B. Hollister, Chairman
John L. Peters, Sr., Vice-Chairman
Adeline G. Rocco, Supervisor
Secretary Treasurer:
Coleen Watt
info@jeffersontownshippa.com
Do you have questions, comments or concerns?